JellyCore
Brought to you by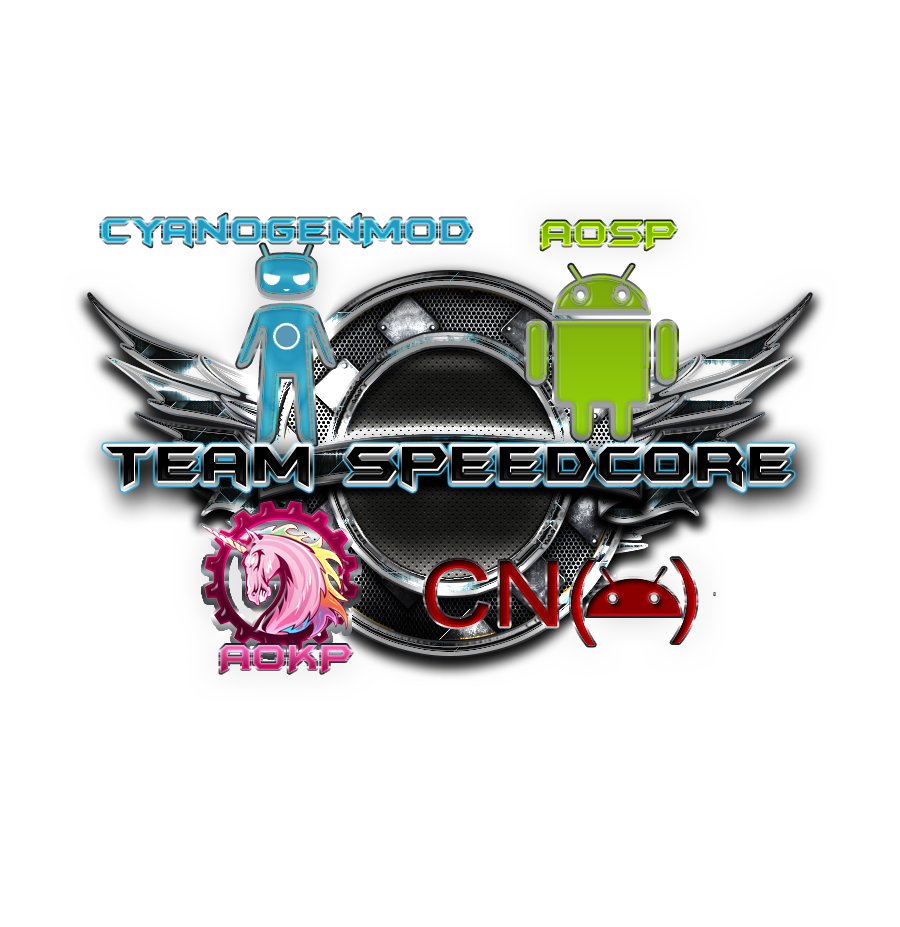 LAST UPDATED ON 12/24/2012
Members of Team SpeedCore:
2tealth
- Main developer
Silverlink34
- Main Developer
The Doctor
- Performance Optmizer
Taecon
- Performance Optimizer
Follow us on Twitter!
What is JellyCore?
JellyCore is Team SpeedCore's specialized version of JellyBean. JellyCore has all of Team SpeedCore's signature personalization.
Several Builds!
STS Dev team is responsible for creating an android_local.xml manifest for the Droid Razr. This file essentially tells google source what files are needed to make the Droid Razr work for the rom base. Currently these roms are available to be built from source:
-NOTE- I am no longer working on kexec builds. If kexec is updated and is more stable than stock, I will continue again.
AOKP
Camera works but auto-rotate looks buggy, this version is if you like aokp, but also want camera.
CYANOGENMOD 10
Camera works, has buggy rotation, but this version has best performance/battery life. Extremely snappy, and has all the CyanogenMod customization.
CODENAME ANDROID
This rom is awesome because it has all the sweet settings from AOKP and Cyanogenmod compiled into one rom.
AOSP
This rom is completely stock, no cool system menus.
-NEW-Paranoid Android - Built by

istick
This rom base has a little bit of CM10/AOKP and also some sweet hybrid phone/phablet/tablet settings!
Current JellyCore Series Roms:JellyCore - AOKPCyanCore - CyanogenModCNACore- Codename AndroidBeanCore - AOSP LeeryCore - Paranoid Android
All I ask is for patience because I am now maintaining
A LOT
separate roms and also the builds may not come out at the same time.
Building from source does not work every time. If I can't build it on a certain day, chances are NO one can, until STS Dev team fixed their manifest file/updates repo.
What is the difference from DualCore?
JellyCore is a JellyBean rom so obviously it runs much smoother than the ICS DualCore
CyanCore is Cyanogenmod based
HDMI is not functional
YET
Webtop is not functional
YET
Built-in WIFI hotspot doesn't ask for charge$$ anymore
GoogleNow apps
SafeStrap 2.11 is REQUIRED, newer versions also work.
Features of Builds:Installing SafeStrap Instructions:
You will need to remove SafeStrap V2.0 if you are still running it, and install SafeStrap 2.11.Make sure you are on your "Safe" system when fully remove SafeStrap, because whatever you are running will become your "Safe" system when you install SafeStrap V2.11.EDIT* Any newer versions of SafeStrap also work. Please follow these instructions if you choose to update SafeStrap.Instructions to REMOVE SafeStrap V2.0:Rom Installation:
THE ONLY SUPPORTED METHOD OF INSTALLATION FOR THIS ROM IS SAFESTRAP V2.11 (and up).
PLEASE DO NOT REPORT BUGS IF YOU INSTALLED THIS WITH BOOTSTRAP OR ANY EARLIER VERSION OF SAFESTRAP.
Boot into SafeStrap.
Install from SDcard. I have set the rom to wipe your data EVERY time. (V1.0 only)
Install Gapps.
Beast it up on your SpeeCored phone
If going from one rom to another, such as CyanCoreV1 to CyanCore Kexec V1.1, you will only need to wipe data/factory reset. The other wiping (system, cache and dalvik-cache) are already wiped in the updater script. You will need to flash Gapps.
Download Roms:
Hosting is provided by Crackflasher.com
Tested and Funtional Roms:CyanCoreV1.5
- use 7/26 gapps.
JellyCoreV1.5
- use 7/26 gapps.
CNACoreV1
- use 7/26 gapps. - needs re-uploaded.
BeanCoreV1
- use 7/26 gapps.
LeeryCoreV1 -
use 7/26 gapps. (source built by
istick,

tweaked and customized by

Team SpeedCore)
-TEST ROM SECTION-
WARNING! THESE ROMS HAVE NOT BEEN THOROUGHLY TESTED, USE CAUTION!!CyanCoreV2 beta -
CyanCore with Android 4.2.1. Extremely experimental. This rom HAS to be in Rom Slot 1 in SafeStrap in order to work. You need to flash 11/30 Gapps or higher.
YOU HAVE BEEN WARNED, THESE ARE TEST ROMS. HAVE A BACKUP WORKING ROM AVAILABLE JUST IN CASE.
GAPPS: Make sure to follow instructions per rom to see which gapps to flash.
07/26/2012
- 4.1
11/30/2012
- 4.2
System Tuneup SPEEDCORE GUIDEChangelog:Reported Bugs:Currently ALL JellyBean roms experience these issues, you may be lucky and not have them all but they are known:
-Battery drain that can vary depending on rom, none are as stable as plain ICS
-MMS is known to either work or not work, if it does cool, if not, that's normal.
-Camera flash does not work, some report that the pro version of FX Camera works, but I havent so dont take my word for it
-No webtop or HDMI support
-Barcode and QR readers do not work
-Screenshot crop issue
-Screen rotation is glitchy
-Bluetooth phone calls do not work
If you come across a ROM that has overcome one of these issues, please let me know so I can contact that rom dev and implement it with their permission. Thank you.
Please leave a like if you like this rom! Don't forget to follow updates on Twitter!