This is based off of the 2.3.6 OTA. I have ported over the blur framework from the bionic to get everything up and going as I see fit. The only way I could get a good deodexed base was to merge the builds together. This took an extremely long time to port over. I know that some of you have been wondering what I have been doing but trust me, this was worth the wait! I hope you all enjoy my hard work! I bring you my Frankenstein!!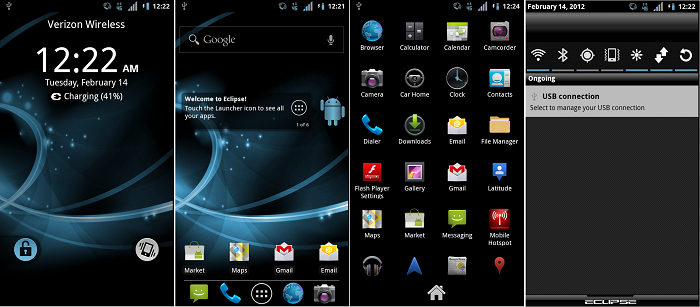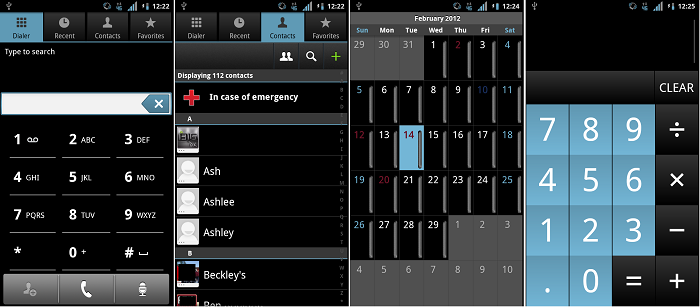 General Overview
Gingerbread Moto Blur 2.3.6 based cleaned up Moto experience with a few modded goodies.
Deodexed
Zipaligned
Bloat Removed
A lot of blur has been removed
AOSP/CM7 mms
AOSP music
AOSP gallery3D
Eclipse Launcher2
CM7 file manager
AOSP/CM7 Email
AOSP/CM7 alarm clock
AOSP car/desk dock
AOSP news & weather
AOSP calendar
AOSP Sound Recorder
Custom Blur Camera
DSP Manager
Eclipse Parts
Accurate Battery - 1%
CRT Animation ON and OFF
Misc prop edits
Custom Host File
GPS config changes
Appwidget Picker - boombuler
Download crutch to help with web downloads
Busy Box
init.d support
Eclipse Wallpapers
Custom blue theme throughout
ICS clock widget
ICS Inspired bootanimation
Inverted Contacts/Dialer
Inverted Google Talk2
All Settings menus are inverted
7 pulldown toggles (wireless, bluetooth, gps, sound/vibrate, auto brightness, data, and rotation)
Native Facebook for android contacts sync
Wake on volume
Extended power controls (reboot, recovery, screenshot)
Known Issues:
Do not use the blur "Corporate Sync" in Accounts as this blur feature is disabled. Either add your account by opening the email app or selecting "Corporate." Also, do not attempt to setup a motocast either. It will FC on setup. Use Zumocast instead.
PLEASE NOTE! WHEN RUNNING THROUGH THE INITIAL SETUP. AFTER YOU CLICK ON THE ANDROID GUY PRESS THE

HOME KEY AND SKIP SETUP

. I STILL NEED TO REMAP THE SETUP SEQUENCE. If YOU GET STUCK ON SETUP TOUCH THE FOUR CORNERS.
Here is some instructions on how to skip setup using the four corner trick:
Download Eclipse v1.3:
For you GO Launcher users out there I have a matching theme you can download from the market:
Extras:
Zumocast Application (MotoCast alternative)Download:
*install as a normal application
Download Client for Windows & OSX:
Changelog: